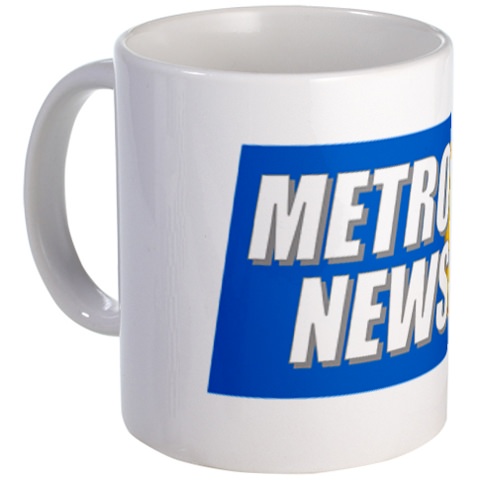 Robin works for Metro 1 News and now you can drink out of the mug she uses in her office.
How I met your Mother would be not so great if it wasn't for Robin and Metro 1 News.
Get you Metro 1 News Mug before you run out of paper cups.