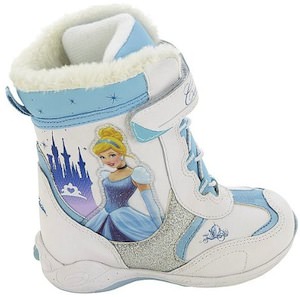 Winter is the time of year that it is so difficult to keep your kids warm and dry, a pair of winter boots can help.
These winter boots have princess Cinderella on it and the castle in the background. Of course as any good Cinderella shoes these boots are white with Ciderella blue.
And they come in sizes 6 to 11.
So keep your little girls feet warm and dry this winter with these Disney Princess Cinderella Winter Boots.