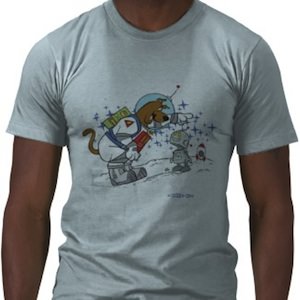 First things first. Yes this shirt is available in different styles so that it suites young and old and YES it comes in a range of colors to.
So here we have Scooby-Doo as an astronaut with his little rocket in the background and him in his space suite on the front while talking to a little robot.
A great shirt for any body who loves Scooby and loves space travel.
Go have a look at all the options of this Scooby-Doo Astronaut T-Shirt.