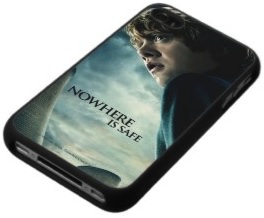 Ron Weasley says "Nowhere is safe" on this iPhone 4 case with his picture on it.
This iPhone case is based on the Deathly Hallows movie and not easy to find.
So if you are a real fan you should not wait and just go get a better impression of this Ron Weasley Iphone 4 Case.