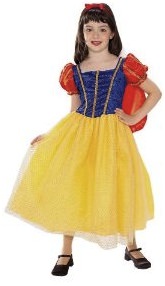 Who doesn't want to be a princess? Right you daughter, nieces and all the other girls around you would love to be one.
Now this little girl could be dressed like Snow White and that would impress everybody this year at Halloween or just for some dress up.
Check out this Snow White Dress.