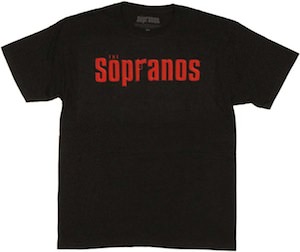 With a t-shirt like this you don't have to be scared any more because nobody is gone want to be in trouble with the Sopranos.
This black coton t-shirt shows the Sopranos logo in red and this is the real logo with a gun as the R.
As any good licenced t-shirt this Sopranos t-shirt will make people look and admire.
Come get the right size and order you own The Sopranos Logo T-Shirts.