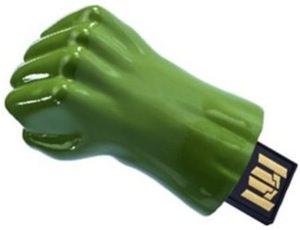 Boring flash drives are for other people because you want one that looks fun.
This USB flash drive looks like the hand of the Hulk. A big green fist that can store up to 8GB of data and protect it with a little bit of Avenger superhero power.
So if you want a new storage device that beside being great also looks great then you just have to get this Marvel The Hulk Fist USB Flash Drive.