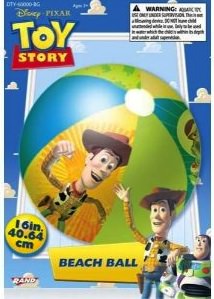 Your cartoon friends Buzz Lightyear and Woody from Toy Story want to come to the beach.
And to make you trip to the beach more fun they put them selves on this 16″ beach ball.
Hours of fun you can have when you are playing in the sun with this Toy Story Beach Ball.