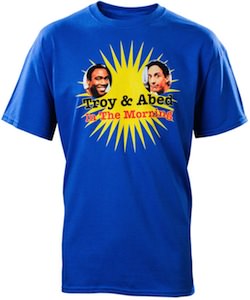 Community fans will smile when they see this amazing t-shirt.
On this blue t-shirt you see the logo from "Troy & Abed in The Morning" of course with a picture of Troy and Abed.
And sure we all know that this is not a real TV show but do we care?
NO so support Community with this adult size t-shirt that is availible in a range of sizes.
Now is the time to come check out this Community Troy & Abed In The Morning T-Shirt.