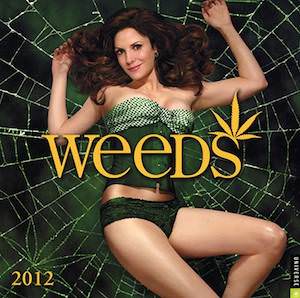 How nice does this picture look a sexy Nancy Botwin posing for the 2012 Weeds calendar. Make you wonder if she makes enough money with selling weed.
This wall calendar will bring you a new month of Weeds every month for the whole of 2012.
A new picture will be there to enjoy you for the next month.
Get you new Weeds Wall Calendar 2012. 
You may also like: