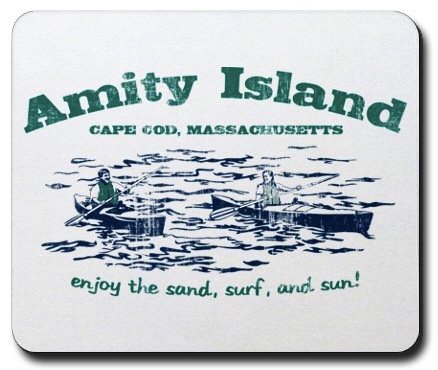 Amity Island the place to be this summer holiday. You can enjoy the sun, sand and the surf but be carefull because the shark can be back to…..
Amity Island the place that got all the Jaws shark attacks. Now you can own this idilic mousepad of Amity Island just to make you remember how nice it can be when the big white is not in the area.
Go check out this Jaws Amity Island Mousepad.