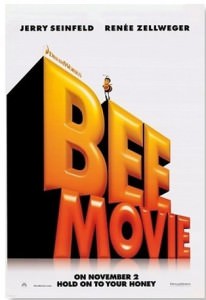 Have you ever tried to mess with a honey bee?
I can guarantee it did not work out in your favor. Just like in the movie, I think the edge goes to the honey bee. Put this poster up to show your support of all there hard work.
Get your Bee movie poster.