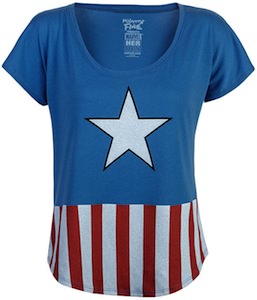 The women out there that like Captain America should have a look at this t-shirt.
This t-shirt has a big star on the front and the top 3/4 of the shirt is light blue and the bottom part is red and white striped.
And that all makes this a fun Captain America t-shirt.
The t-shirt has a relaxed fit and comes in a wide selection of sizes from small – 2x-large.
You may also like: