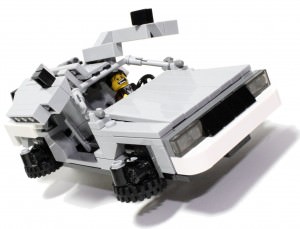 The DeLorean from the classic movies Back To The Future 1, 2 and 3 is one of the most memorable cars in movie history.
This is a LEGO model of the awsome BTTF DeLorean, when you put it all together it really is out of this world. The LEGO set includes 326 pieces and instructions on a CD that makes it easy to view and follow step by step to construct your very own Back To The Future DeLorean LEGO model.
Put it together then up on a shelf as an awsome addition to your collection of cool cars.
Get your Back To The Future DeLorean LEGO Model.