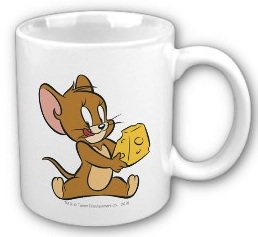 Jerry the little mouse that is always being chased by Tom the cat is now relaxed with some cheese.
He really likes his cheese and specially because he is a mouse he just loves it.
Now you can get this coffee mug with Jerry on it with a nice big piece of cheese.
So if you like mice and Jerry then you just should get this Jerry Like Cheese Mug.