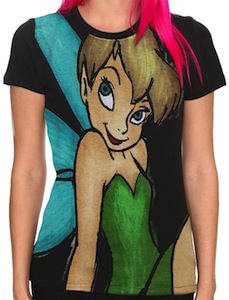 If you want a Tinker Bell t-shirt that looks stunning and has a big picture of this fairy then you may have found the perfect t-shirt.
This t-shirt is black ans shows a sketched version of Tinker Bell and it looks stunning. Specially as the colors really work on the black t-shirt.
And this t-shirt comes in a wide range of sizes and the shirt has a junior cut.
Come check out this Sketched Tinker Bell T-Shirt.