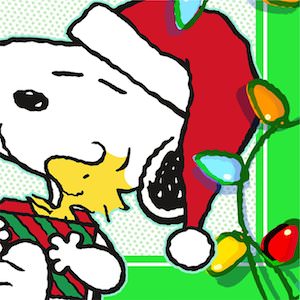 Christmas dinner will be so much more fun if you had fun napkins.
Now you can have Peanuts napkins with Snoopy and Woodstock and even some Christmas lights.
Snoopy is wearing a Christmas hat and Woodstock is climbing out of a present.
16 Christmas napkins can be found in one pack and with napkins like this the Holidays have to be fun.
A nice tree with presents and stockings make the decor and on the table these Peanuts napkins will make Christmas come out even more.
Lets get ready for Christmas so lets order some of these Peanuts Christmas Napkins.