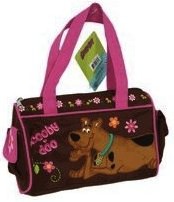 Scooby-Doo fans look no further because you just found you next handbag.
Not as big as you may want but still it has Scooby-Doo on it and that says it all.
Maybe just made for the kids but that should not stop a real Scooby fan so have a closer look at this Scooby-Doo Handbag.