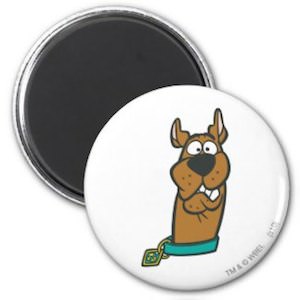 Are you looking for a funny magnet for on your fridge?
How about one with Scooby-Doo while doing funny faces?
This magnet shows the head of Scooby and he sure has a weird expression on it.
I wonder tit's because he sees you 😉
But now this look can be part of your life as you can have a magnet with Scooby-Doo that you can stick on almost any metal surface.
And if you don't like round magnets then no worries as it comes in a square version to.
Lets get a magnet that makes people smile lets get this Scooby-Doo Weird Look Magnet.