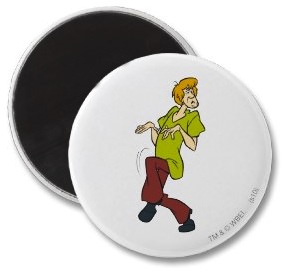 Remember Shaggy the friend of Scooby-Doo.
Shaggy is kind of scared  about anything and on this magnet he is sneaking away from things that are gone happen. We all know that he always tries but still get in the middle of all the action together with Scooby-Doo.
Now you can own a cool magnet with Shaggy on it and this magnet will look great on a fridge, a locker or any metal surface you can find.
Check out this Shaggy Magnet.