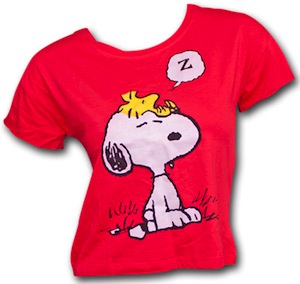 On this fun red women's t-shirt you can see Snoopy and his bird friend Woodstock and both are kind of tired.
Actually both seem to be fast a sleep. With Woodstock making himself comfortable ontop of Snoopy's head.
A t-shirt like this is just fun to wear everyday and will make people smile.
And for sure this women's Peanuts t-shirt comes in all the regular sizes.
Come check out this Peanuts Sleeping Woodstock And Snoopy T-Shirt.
You may also like: