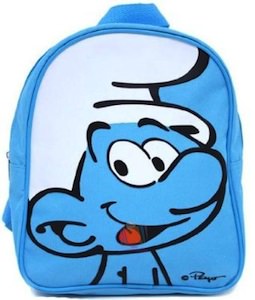 If you have a kid that likes those little blue creatures called the Smurfs then this is the backpack for them.
The backpack is Smurf blue and comes with a Smurf printed on it.
Toddlers will be very happy with this nice little backpack that is just 10 inch high so only for the little people of this world. But still great for the kids to store there stuff in the one main zippered compartment.
Have a peek at this Smurf and get this The Smurfs Backpack.
You may also like: