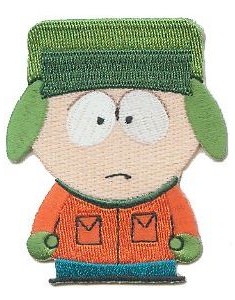 Kyle Broflovski from the funny animated series of movies and television is one of the main characters and loved by many fans as well as his peers …. even if they do not really show it.
This South Park clothing patch features Kyle in orange jacket with the green gloves and a green hat that he seems to always be wearing, this is all embroidedered so it looks awesome and is ready to be out on.
The Kyl Broflovski patch is an embroidered patch that is an iron on patch to easily put on clothing, bags or any material, it measures 2.75″ Tall by 2.55″ Wide.
Support your favorite South Park character with the South Park Kyle Iron On Patch.