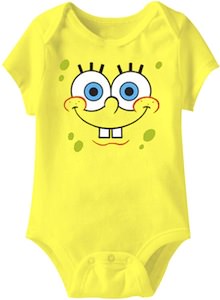 This yellow bodysuit looks like Spongebob.
And that means that you can make you little one wear Spongebob and have an extra pare of eyes.
This Spongebob Squarepants bodysuit is made of 100% cotton and comes in a range of sizes from 0 – 24 months.
So if you want your baby to look like Spongebob then come get your Spongebob Squarepants Bodysuit.