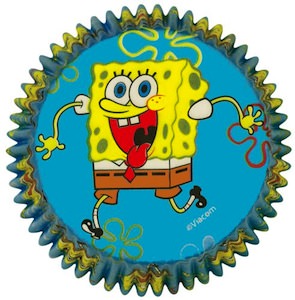 A Spongebob birthday party becomes even more fun if you use these Spongebob Squarepants baking cups.
You can bake cupcakes with these baking cups or you can use them to put in treats.
These baking cups are made by Wilton and that means a quality baking product.
The cupcake is blue as the sea and has pictures of Spongebob all over and a big picture on the bottom.
Suprise your party with cupcakes made in Spongebob Squarepants Baking Cups.