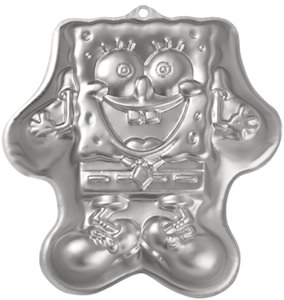 Wilton is famous for their quality bakeware and now you can make a very special cake all thanks to the people from Wilton.
This cake pan is shaped like Spongebob Squarepants with all the typical features we know and love from Spongebob.
Of course it is up to you how you decorate the Spongebob cake but I am sure that the cake baked with  this Spongebob cake pan will be a success.
Come and get ready to party with a cake baked in this Spongebob Squarepants Cake Pan.