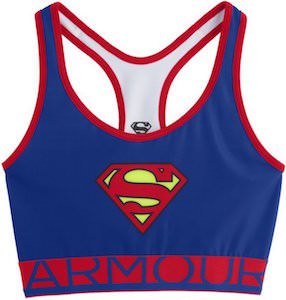 Now you can do you work out with the Superman logo on your chest.
This Supergirl sports bra is just perfect for those workout that you want to be awesome.
The bra is made by Under Armour and that mean that you get a product you know will suite your needs and also one you want to be seen in.
The lower band has "Under Armour" printed on it so that you can show the world you go with a quality product for those heavy workouts.
Come and take a closer look at this Supergirl Sports Bra.