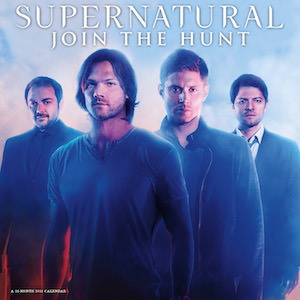 This 2016 wall calendar is all about the Winchester boys as it is the Supernatural calendar.
And on this Supernatural Join The Hunt calendar you can find great photo's of Sam, Dean, Castiel, Crowley and even Bobby and these photo's are really big and really nice making your year one that you can enjoy Supernatural even more even if it's not playing on TV.
The Supernatural calendar also has a nice calendar grid that also includes important dates so that you know at what day Christmas is and you can write you birthday in yourself.
COME CHECK OUT A MORE RECENT SUPERNATURAL CALENDAR!