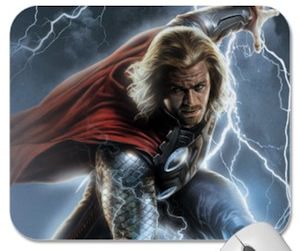 There we have Thor.
This Marvel superhero loves to be part of your work setting at home and at the office and that is why he let himself being printed on a quality mousepad.
As you can see Thor seem to be busy being a superhero but still is all there in perfect details.
This Thor mousepad has a back that will not slide so this mousepad will not move while you are working on it.
If the Avengers or just Thor are you thing then you should check out this Marvel Thor Mousepad.