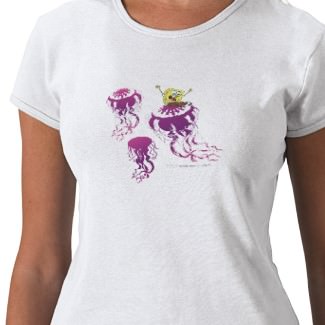 Spongebob playing with his jellyfish friends and that all on this sweet t-shirt.
I am sure that you as Spongebob Squarepants fan really like the way this shirt looks and you can be sure that you friends would love to have one to.
Check out this Wonders Of The Sea Spongebob T-Shirt.
You may also like: