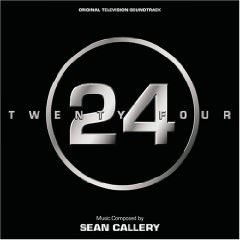 Sean Callery did an amazing job creating the music for the TV Series 24 and now you can own this music yourself.
They created a CD with all the great pieces of music from season 1, 2 and 3.
With of course the theme song of 24 this CD is a special piece that can't miss in your soundtrack collection.
Order 24 the Soundtrack
and enjoy the sound you love so much.