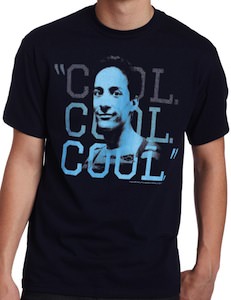 If you like Community then you will like this t-shirt of Abed.
This navy blue t-shirt shows the word cool 3 times and a picture of Abed Nadir on top of that.
With Abed being such a strange but important part of Community this t-shirt will do the same to your life.
Come have a look at this Community Abed Nadir Cool T-Shirt.