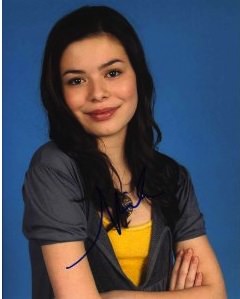 This is you changes to get and autographed picture of iCarly / Miranda Cosgrove.
A great gift and must have collectors item for any iCarly fan.
An signed photo of your favorite TV star is something you don't find that easy but now you can get one.
This 8 x 10 photo is an authentic signed photo by Miranda Cosgrove.
Don't wait to long go get your Miranda Cosgrove / iCarly Autographed Photo.