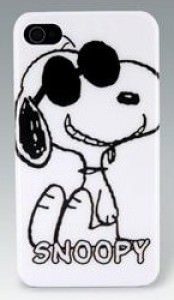 Upgrade your iPhone to a Super cool looknig iPhone.
This is a classic iPhone case, features Snoopy from the Peanuts gang in a drawn picture with his awsome cool sunglasses on.
The Snoopy iPhone case fits the iPhone 4, made from a sturdy and durable PC plastic this ultra slim case also leaves access to all buttons and ports.
Get your Snoopy iPhone case.
You may also like: