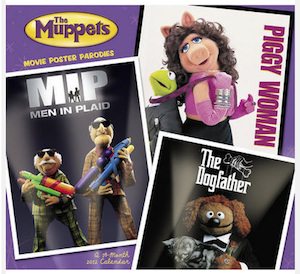 Yet another year has past and that means that it is calendar time once again.
This time maybe go for a fun calendar that is not just about the topic.
This The Muppets 2012 calendar does more then just showing off the famouse Muppets characters.
No The Muppets made a Movie Poster Parodies calendar where you see all our favorite Muppets like Kermit and Miss Piggy play out scenes from other movies.
Now every month you will be reminded of a famous movie but see Muppets, this will be so much fun.
So get ready for fun with The Muppets 2012 Wall Calendar.
You may also like: