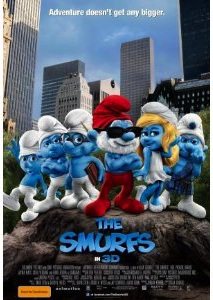 Your entertainment room need some new decorations and what is more fun then some blue creatures.
Now you can have the official movie poster of the Smurfs movie of course with Pappa Smurf, Brainy Smurf and of course Smurfette.
The poster is 27 x 40 and is pack in a sturdy tube so it will not get damaged in shipping.
Smurf fans and movie lovers have a better look at this The Smurfs Movie Poster.