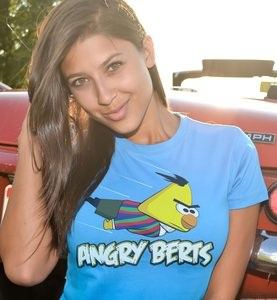 Let's combine the classic television series Sesame Street character Bert with the awesome and additictive game Angry Birds, the result is epic.
On the front of this t-shirt you will see Bert transformed into the yellow Angry Bird, Bert is flying through the air looking like Superman in flight with a yellow triangle head.
The funny Angry Bert t-shirt is available in a wide variety of sizes that range from XS to 3XL and is made to be durable and comfortable which is perfect and what you need in a go to t-shirt.
You can also get this print in many different styles of shirts from hoodies to women's fitted V-necks and more.
Have some fun with the Sesame Street Bert Angry Birds T-Shirt.