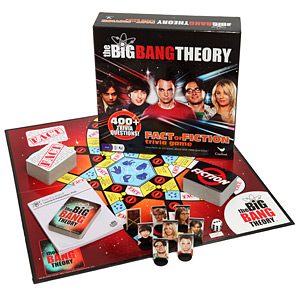 Your life as you know it is gone change when you play this game.
This is a Big Bang Theory trivia game and that means that you will have to know everything there is to know about the Big Bang Theory.
And of course that means that you knwo how to play Rock Paper Scissors Lizard Spock. It also means that you may have to know the lyrics to soft kitty or what the difference is between Howard and the other boys.
With characters as stange as Sheldon, Leonard, Raj, Howard and Penny you never know where this game is gone bring you.
And to make all your friends victim of this insane board game you can play it with up to 8 people.
So are you ready to find out who is the best player of The Big Bang Theory Fact Or Fiction Trivia Game.