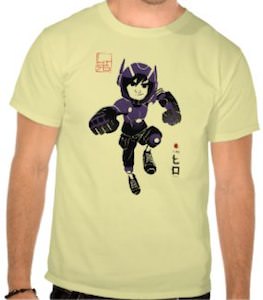 This t-shirt shows Hiro in his flight suit. Yes this human can fly if he is wearing his special suit.
And because Hiro can be seen in the movie Big Hero 6 you want this t-shirt of course you may like Hiro from the Marvel comics to but this Hiro Hamada is the one we know from the Disney movie.
This Big Hero 6 t-shirt comes in a wide range of styles, sizes and colors for men, women, kids and even babies.
If you want to tell the world a bit more about Hiro and his powers then for sure you gone want to have this Big Hero 6 Hiro Hamada T-Shirt.