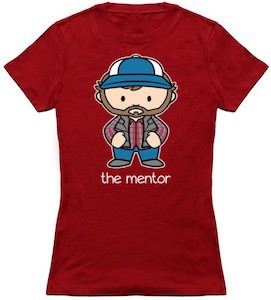 Supernatural fans of course know who that it son the t-shirt.
Yes it's Bobby just a bit like a cartoon character but clearly Bobby Singer.
And as we know Bobby is like a bit like a second father two the Winchester brothers and that is why below the picture of Bobby it says "the mentor" as he is the goto guy if they need to figure something out.
Now you can have your own Bobby t-shirt to guide you through life and this Supernatural t-shirt comes in a bunch of colors and in a men and women's cut in sizes Small – 6XL.
Supernatural fans come take a closer look at all the options of this Supernatural Bobby The Mentor T-Shirt.