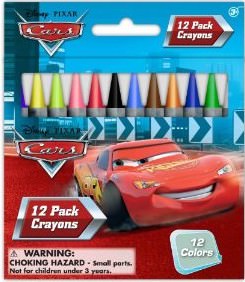 On your marks!  Get set!  Draw!
How fun is this? Drawing with awsome crayons from the Disney movie Cars. This box of crayons comes with 12 different vibrant colors, so you can draw any of your favorite Cars characters and bring them to life right in front of your eyes.
Check out the Cars Crayons.