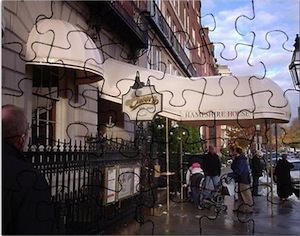 Cheers was fun and something we would all watch when it was on TV and we watched it over and over again.
And now you can build this jigsaw puzzle of Cheers to get back those memories of the fun chracters from the Cheers bar.
On this Jigsaw you see the famous Cheers bar from the outside so just build it and check out if Norm is in.
Come and order your own Cheers Jigsaw Puzzle.