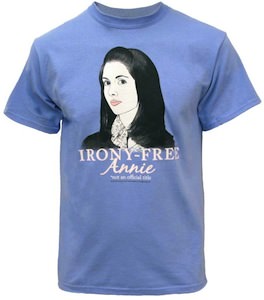 Community fans will like this t-shirt of Annie Edison.
This light blue shirt shows a picture of Annie and the words "Irony – Free Annie "not and official title"".
And you have to admit that this fits really well with Annie.
So if you like Community then come check out this Community Irony Free Annie T-Shirt.