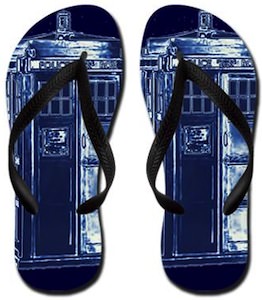 Flip flops are a handy piece of footwear that is usefull in any occasion.
And now you can have flip flops that have the Tardis from the Doctor printed on it.
Each foot has it's own Tardis.
These Doctor Who flip flops come in a wide range of sizes for kids and adults.
So travel with the Doctor wearing you Doctor Who Tardis Flip Flops.
You may also like: