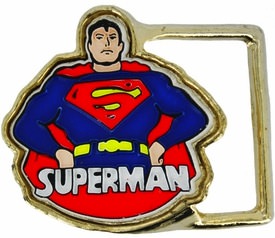 There is Superman the superhero of superhero's and this time in a vintage look.
And this belt buckle is gold colored and has a slight distressed look and a full color vintage looking Superman on it to.
All that makes this the ulitmate belt buckle for a cartoon collector and the ulitmate Superman fan.
Come have a closer look at this Superman Vintage Belt Buckle.