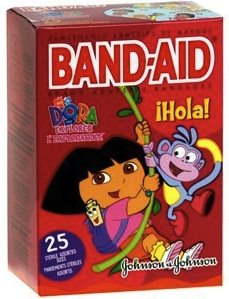 Dora is always getting in all kind of adventures and sometimes that means that she hurts herself and maybe even get a little bit of blood.
But Dora is a explorer so she is prepared and caries around a box of these cute Dora the explorer Band-Aid with her.
Now you can own your own set of Dora Band-Aid.