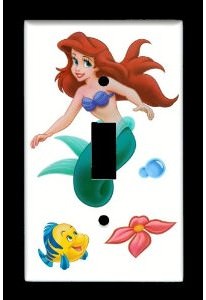 Do you have a Little Mermaid room?
You should add this to your little Ariel's room. This light switch cover has a large image of Ariel and flounder, floating together like they do throughout the movies. This will really compliment a room under the sea.
Find your Ariel Light Switch Cover.