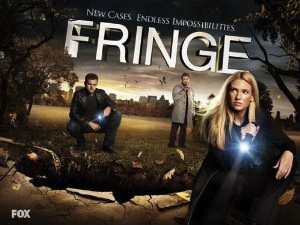 Another Fringe poster you just want to have and this one beside the picture says "New Cases Endless Impossibilities FRINGE"
And the picture is really nice with Olivia Dunham on the front with a flash light and Peter and Walter Bishop in the  background and even further away you see a city skyline.
That the scene seem to be in the  dark makes it real special for me and I would definitely add this poster to my Fringe collection.
Search no further you found your Fringe Poster.