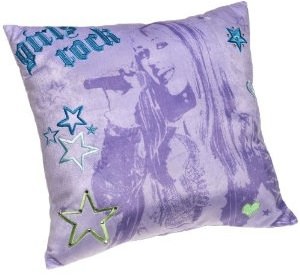 A Hannah Montana Pillow that is a great way to decorate your room.
This pillow of course has Hannah on it while singing and lots of stars and the words "girls rock" as they do of course.
The pillow is 13 x 13 inch so a great size to cuddle on the couch with or have on your bed.
Be quick and get your Hannah Montana Girls Rock Pillow.