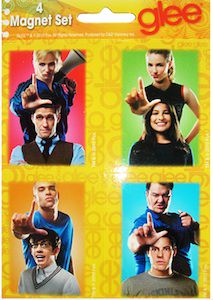 This set of 4 Glee magnets is a must have. They are great to decorate your fridge, locker or anything else metal.
On the each magnet you will see two Glee cast members of witch one of them make the L sign with there hand.
Just go have a closer look at the details about this Glee Magnet Set.